So while some think Ben was taking a sweet vacation, little did you know he was on a month long hiking trip on some of the world's most prestine Mesophilic forests in Mexico as well as hot jungles of Guatemala filled with plagues of mosquitoes, ticks, fleas, and no-see-ums as well as other more deadly animals. Since Ben does not have a car in such destinations, most of the work is done by foot and by backpack and camping.
On this trip my first stop was San Christobal, Chiapas with no luck with rain except for some Lycoperdon. The local spots were DRY.
From there Agua Azul, Chiapas was the next stop where the local waterfalls provide a nice habitat for a few medicinal conks and some wild oysters growing on a downed log by the crossing water rapids.
Next stop from Agua Azul was Palenque where we finally caught a couple of days of rain and found exactly what Ben was after... some deep blueing Paneolus Cyanescens!
Sneek Peek: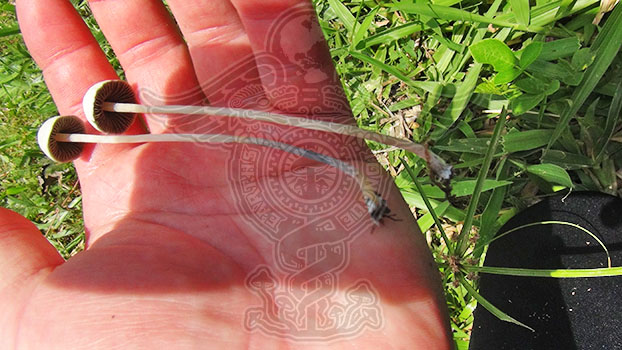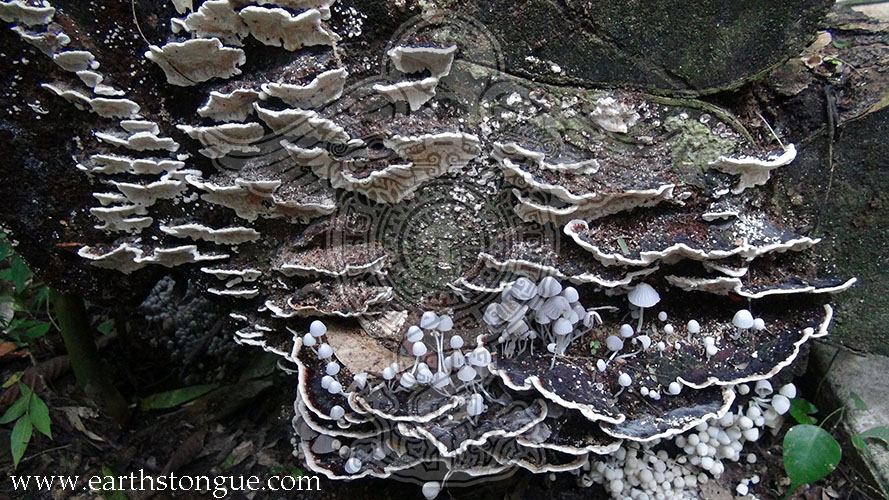 In the warm jungles of Palenque a rich blend of medicinal mushrooms were found as well as a new yet undescribed species which he is now working on getting DNA analysis done for it. These jungles are home for Mexico's most venomous snake and we are all very thankful Ben did not come across it.
While in Palenque, Ben interviewed a local curandero in a nearby city as well as a very experienced local historian in search for history of use and local uses for mushrooms and herbs.
Sneek Peek: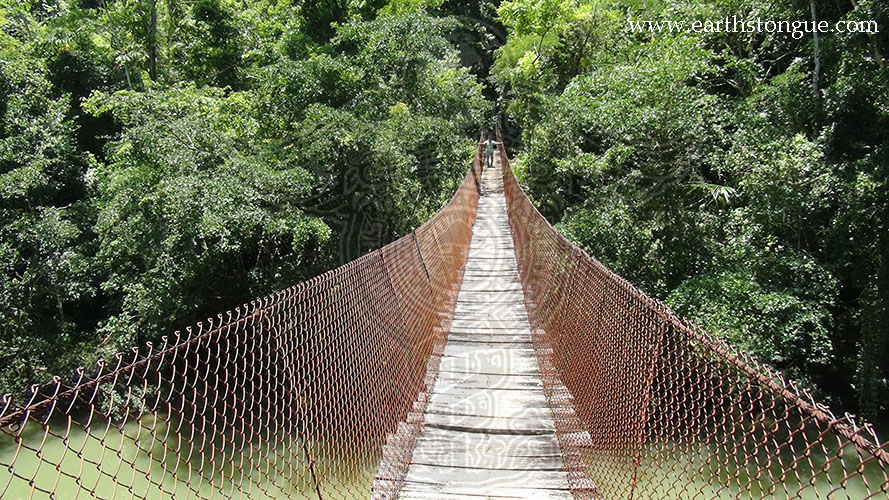 Ben also visited the Mayan ruins of Bonampak in search of evidence of entheogenic use of mushrooms by the Mayans and interviewed a local official guide with credentials.
From there, Ben decided to take a boat ride to Guatemala in crocodile territory where a plethora of exotic mushrooms were found in the deep jungle with ecological and medicinal importance many of which are being cloned and investigated at the moment.
Sneek Peek: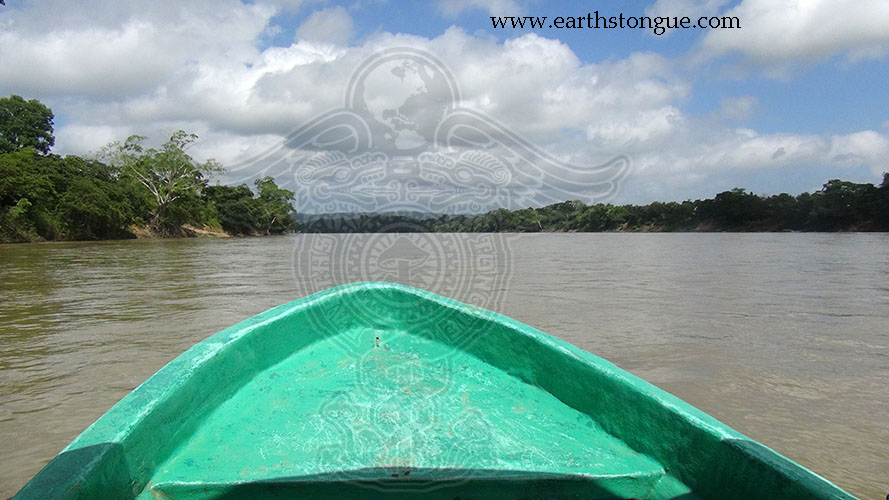 After over a week of non stop action in Chiapas, the next stop was the mushroom festival in Cuajimoloyas, Oaxaca. The tiny village of Cuajimoloyas is located high in the mountains at 10,433 feet elevation (3180 meters) in the Sierra Juarez. It is always cold in Cuajimoloyas no matter what time of year. Specially at night where temperatures get as low as 40s in the summer.
A local mushroom hunt yielded several tables full of different species which were identified and put for display for viewers to see. Locals prepared all sorts of food items with such edibles as Boletus edulis and Cantharellus cibarius. A group feast was also prepared for participants of the hunt with the best edibles in a large dinning room. A dance for the local Guelaguetza was performed by young performers as part of the famous regional dress and dance.
Sneek Peek: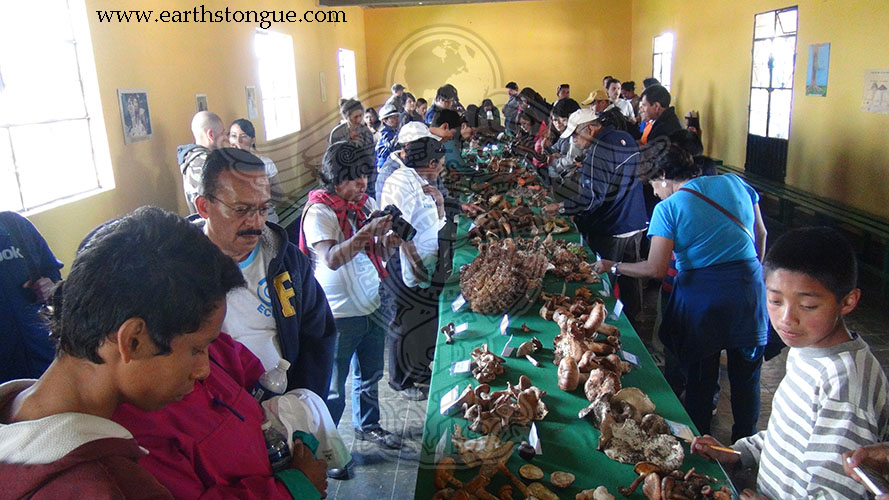 From there Ben temporarily joined forces with taxonomist Alonzo Cortez who works for world Psilocybe expert Dr. Gaston Guzman at INECOL of Veracruz and with mushroom enthusiast Alan Rockefeller. A continuous 3 day mushroom hunt in the high Sierras yielded some amazingly rare Psilocybe finds. I'm talking almost extinct Psilocybe species, 4 to be exact and a possible new species that Ben found yet to be described and sent for DNA analysis. (Species names will be released at later dates.)
At night near our camp ground, 2 bio-luminescent species were found by walking into the woods into pitch black of night with no moon and waiting 10 minutes for eyes to adjust. A first documented find of such species in the state of Oaxaca. 1 of such species was found by Ben and could be a new species altogether, the other, a luminescent Mycena. Alan Rockefeller made good use of his camera and photographed the glowing specimen with a 30 second exposure as well as the glowing mycelium that was found. A cubic foot bag of glowing leaves was collected with mycelium which glowed green and helped us cope better with the darkness without ruining our night vision and helped us find our way back to our tents...
Next stop, Ben goes to Maria Sabinas house....
Sneek Peek: